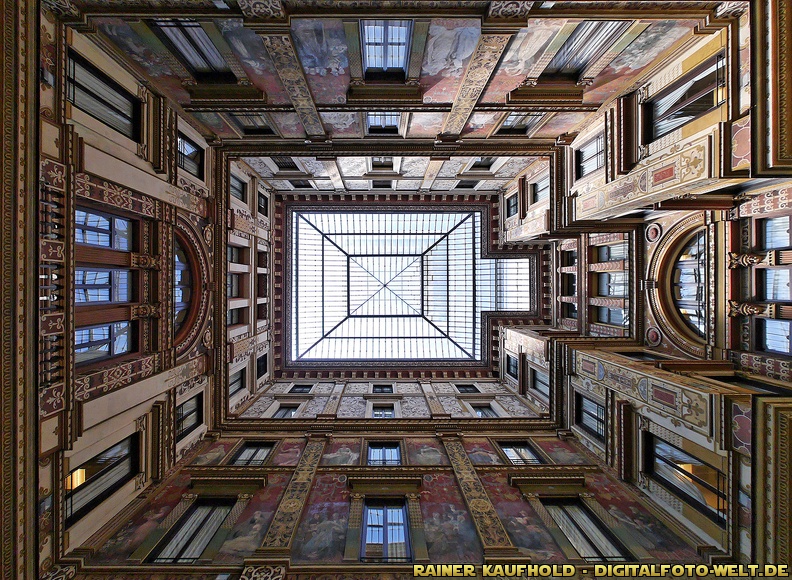 The Galleria Sciarra is a pedestrian passage of Rome, located between Via Marco Minghetti, Vicolo Sciarra and Piazza dell'Oratorio, in the Trevi district.

Die Galleria Sciarra, ein wunderschöner Innenhof in der Nähe des Trevi-Brunnens in Rom.
Der Innenhof des Jugenstilgebäudes ist mit einer Konstruktion aus Glas und Metall überdacht.

Panasonic Lumix G3 mit MFT Samyang 7,5mm mit DXO entzerrt.